Ezekiel Matheson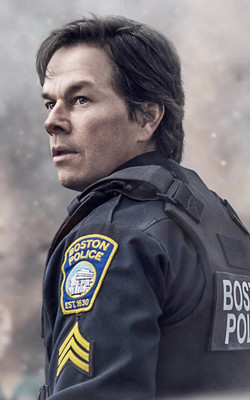 Spouse ➢ Lillibee Halloran
Play-by ➢ Mark Wahlberg
➢ Sharing Play-by
➢
| AGE | JOB | HAIR COLOR | EYE COLOR |
| --- | --- | --- | --- |
| 42 | Cop | Brown | Hazel |
Personality
No Information
Appearance
A toned muscular build.
History
The Mathesons are in every since of the word, the quintessential Trust family. Jacob and Susanna Matheson believed in the system and eventually reared they're three children to believe in it. Jacob ruled the roost with an iron fist, so much so that the children had a more healthy fear for their dad than any Police officer. In Jacob's mind, if the kids were scared to disappoint their Parents, then they were much less likely to do something stupid and end up in corrections.

Ezekiel was the first son in the family, born the second child between two sisters. Zeke idolized his dad despite his dad's sometimes gruff exterior. Jacob Matheson was a cop and that was the coolest thing in the world to his son. From the age of five, Zeke knew that that was the exact kind of work he wanted to do. He wanted to help get all the bad people off the street he told his dad as a little boy. He didn't help that Jacob sometimes regaled the boy with stories of crimes he encountered and how he helped to keep the streets and citizens safer.

School was never a problem for him. Fear of discipline kept him from getting lower than a B. He was never the class clown either, preferring to be the good example of a child wanting to work hard and take his studies seriously. His teachers always had a good word to say about him. By the time he reached his senior year of high school, he was very ready to take his aptitude test because he had a good feeling about its outcome.

When Zeke finally did receive his results, he couldn't be more happier. The results clearly stated he was best suited for a career in law enforcement and they couldn't be more right in Zeke's opinion. He rushed home from school that day and showed off the results to his dad, who couldn't have been more proud for his son.

Zeke firmly believed his upbringing, hard work and dedication got him into the career he desperately wanted to be apart of. Knowing he had his future well in hand, he began to focus on other areas of his life, like relationships. Or lack thereof. When it was time for his sponsorship, he was pretty excited. That didn't mean he was an expert by any means, but his enthusiasm made it easier for his sponsor to teach him what pleased women. Of course it was a bit awkward at first but as time wore on, he began to put her teachings to good use and ended up receiving a good report from his sponsor.

Receiving his first draft notice was something that didn't fully sink in until he was standing across from the shy, timid girl at the JOP. Her name had been Olive. They hadn't been the best fit, but some how they co-existed in their home well enough. The marriage lasted all of a year before Olive died by her own hand. Zeke came home from work one evening to find the young blonde hanging in their closet. There had been no suicide note left behind but Zeke still suspects that she didn't deem herself cut out for this world so she took what she thought was the easy way out. During that time, he leaned on his close friends, Travor and Josephine Halloran. He envied their marriage quietly. They seemed a perfect fit from the start, and he had no idea and still doesn't to this day that they are renegades.

The Hallorans earned his respect and loyalty so though he moved away a couple years later, he still considers them to be his good friends. He hasn't seen them or the beautiful child they had in quite some time.

That was more than twenty years ago, and Zeke hasn't been drafted since. How he's getting by without a draft notice in twenty years, he does not know but he doesn't question it either. He sees as when the trust is ready to him to marry again, they will draft him. Until then he doesn't really think about it so much and just focuses on his career as a cop. A relocated cop back home from living in New York the past fifteen years.

Though born and raised there, it feel weird to him to be back in Ashpoint. He now lives again in the neighborhood he grew up in and patrols the streets he ran around in as a kid. He never thought he'd move back, but apparently his Police station in New York had different plans and has reassigned him back home. Now he's re-acclimating to back home. He wonders if the Hallorans still reside in the area.
FAMILY
No Information
Birthdate: June 16th
Bad Habits: Working late, Falling asleep without dinner, Giving orders away from the job
Turn-Ons: Curly hair, Women with some bite but no when to submit, Petite women, Good cook, Open to trying things in the bedroom, Vagina
Turn-Offs: Disobedience, Dominant women, Lazy behavior, Cheating, Nagging over stupid crap,
hair color preference: Dark
eye color preference: Hazel, blue
draft position: For
premarriage y/n: Yes, in response to a want ad.
⇀
last seen Feb 18 2018, 07:05 PM
⇀
Last Post: Jan 13 2018, 05:22 PM
skinned exclusively for the draft by saramonster
Affiliates and Directories